Home Depot is horse'n around for a good cause
SNOWFLAKE – The management team at the Show Low Home Depot store call themselves "Team Depot" and they recently completed a community project at Equine WellBeing Rescue Inc. (EqWBR) in Snowflake.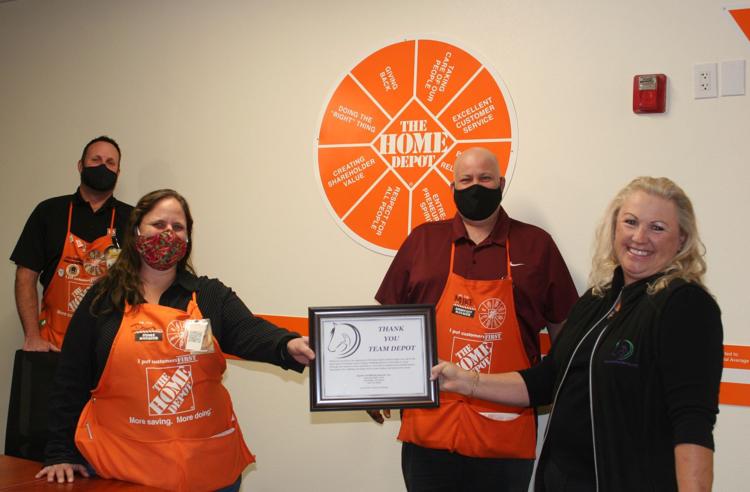 One might say they "knocked it out of the pasture."
Team Depot led an industrious group of about 10 staff members in a project to bring much-needed power, lighting and water lines to the equine rescue's office, hay barn, machine shed, stalls, pasture areas and out-buildings. (More staff wanted to be involved but the group was limited by COVID precautions.)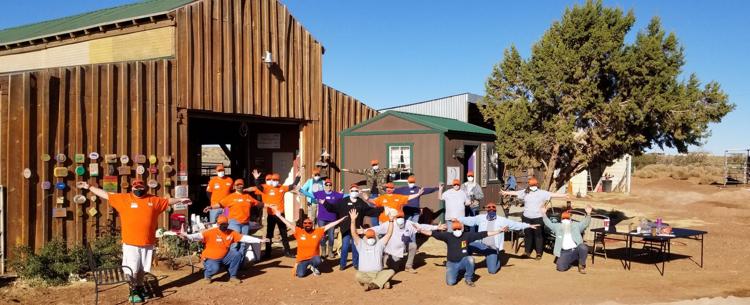 "Day in and day out we get to have the community in our store," said Show Low Home Depot Operations Assistant Manager John Hutchens. "This time we got to go outside and see our efforts make a difference."
A "very nice couple" who wish to remain anonymous, approached Show Low Home Depot's management last year about pursuing a grant for an improvement project at the local, non-profit, volunteer equine rescue.
Some time after the couple's inquiry, a substantial grant from the Home Depot Foundation was awarded for this specific project in 2019 but the work was postponed due to COVID-19. The spring project became a November project on a day of perfectly mild weather — ideal for working outside and for social distancing.
"We have a store of orange-blooded employees who could see tangible, positive impact in the community," said Home Depot Store Manager Dawn Moreno.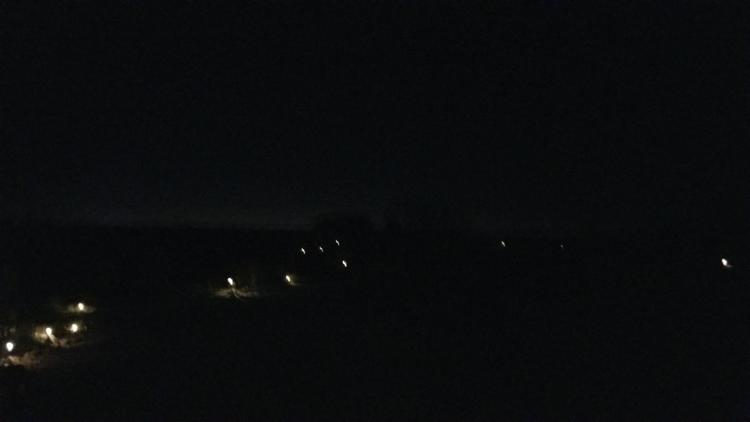 Now that the work is done, the local equine rescue has lighting and water lines in areas that were previously dark. This eliminated the need for multiple, long extension cords to run electric to water trough heaters. The improvements reduce the risk of fire and have made water available at each trough, eliminating the need to fill each 300-gallon water trough, by hose and by hand, daily. Also, the water hoses had to be drained and brought into the house to prevent freezing during the winter.

The additional lighting at the hay barn, offices, stalls, pastures and outbuildings allow the rescue and the volunteers to see what they are doing at night. Shorter winter days made the chore of feeding and watering over 30 horses and donkeys a tough task in low lighting. Now, they can see better and have less chance of tripping or falling. Also, it's easier to see if an animal is injured, not eating or needs attention.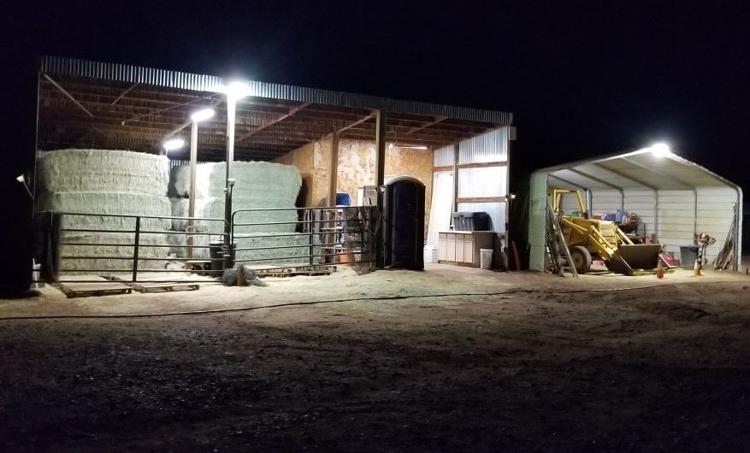 Friday, Nov. 13, Equine WellBeing Rescue Inc. founder and president, Christine Griffin and her husband, Larry (co-founder), were ready for Team Depot.
Larry Griffin had already dug the trenches where the electric and water lines would run. In fact, the Griffins completed a long list of prep work before Team Depot arrived.
"It took an entire day to get all the trenching done for the electric to be brought from the Griffin's house out to the buildings and pastures," said Christine Griffin. "The job was made easier with the Ditch Witch that Show Low Home Depot allowed us to use."
Horse'n around is hard work!
Team Depot showed up with nine people and there were 14 community members and EqWBR volunteers on site to help.
Conduit was buried to run the electrical lines, water line/pipe was laid and water hydrants and posts were installed in all the right places. Rocks were hauled, lighting fixtures were hung, fuse boxes were installed and re-connected to a larger fuse box at the barn.
"We got it done pretty quick and I think we knocked it out of the park," said Moreno.
All of the steps had to be checked and re-checked before the final phase of the project took place — and the switches turned on.
"There were so many people working together. It was a lot of fun and the results are amazing!" said Christine Griffin. "With all the phenomenal help were were done early and all enjoyed a lunch provided by Beth Williams Realty Executives of the White Mountains."
"The most frequent comment I heard was how much fun everyone had even though we were working," said Griffin. "I have to say that the Home Depot staff were the most courteous and friendly and a pleasure to work beside."
When all was said and done, Team Depot and the volunteers at Equine WellBeing Rescue "knocked it out of the pasture!"